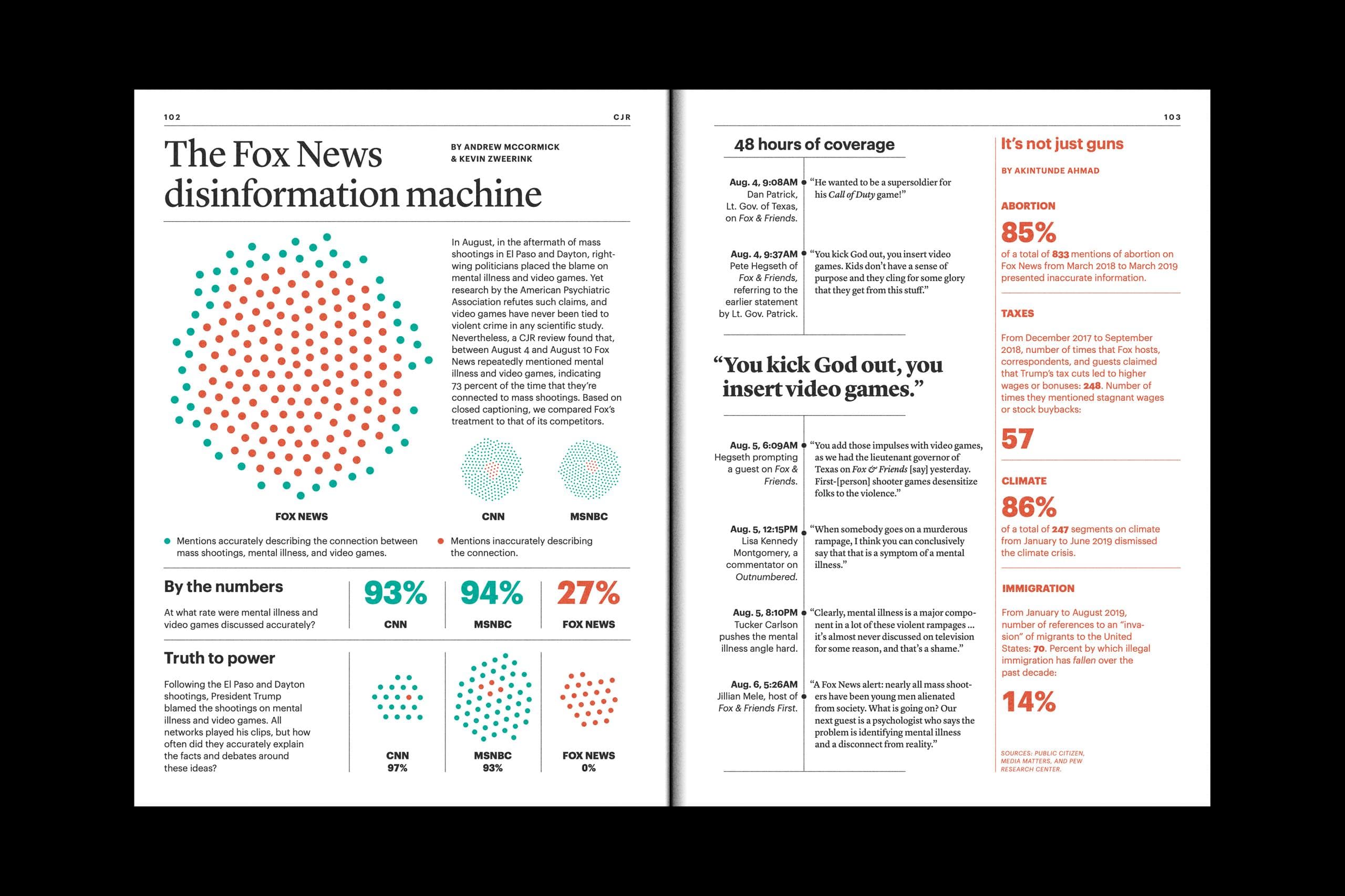 Currently worked with CJR to design and produce two data-driven stories for their Fall 2019 disinformation issue. Both stories appeared in print, and one was adapted for interactive poll data visualization.
The first piece analyzes and visualizes data about Fox News coverage from a period following a mass shooting.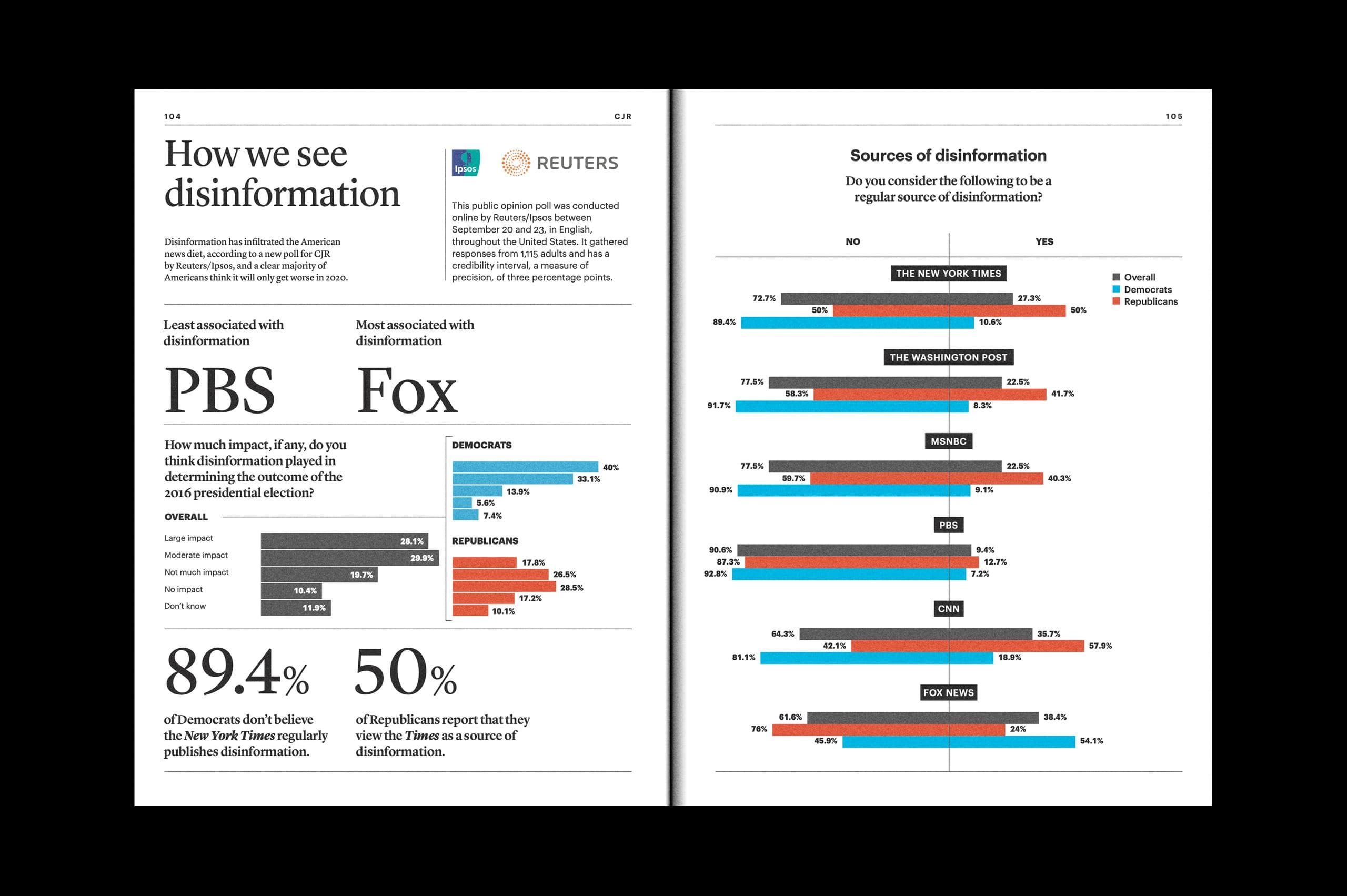 The second piece presents the results of a Reuters poll about how viewers and readers see and understand disinformation in media.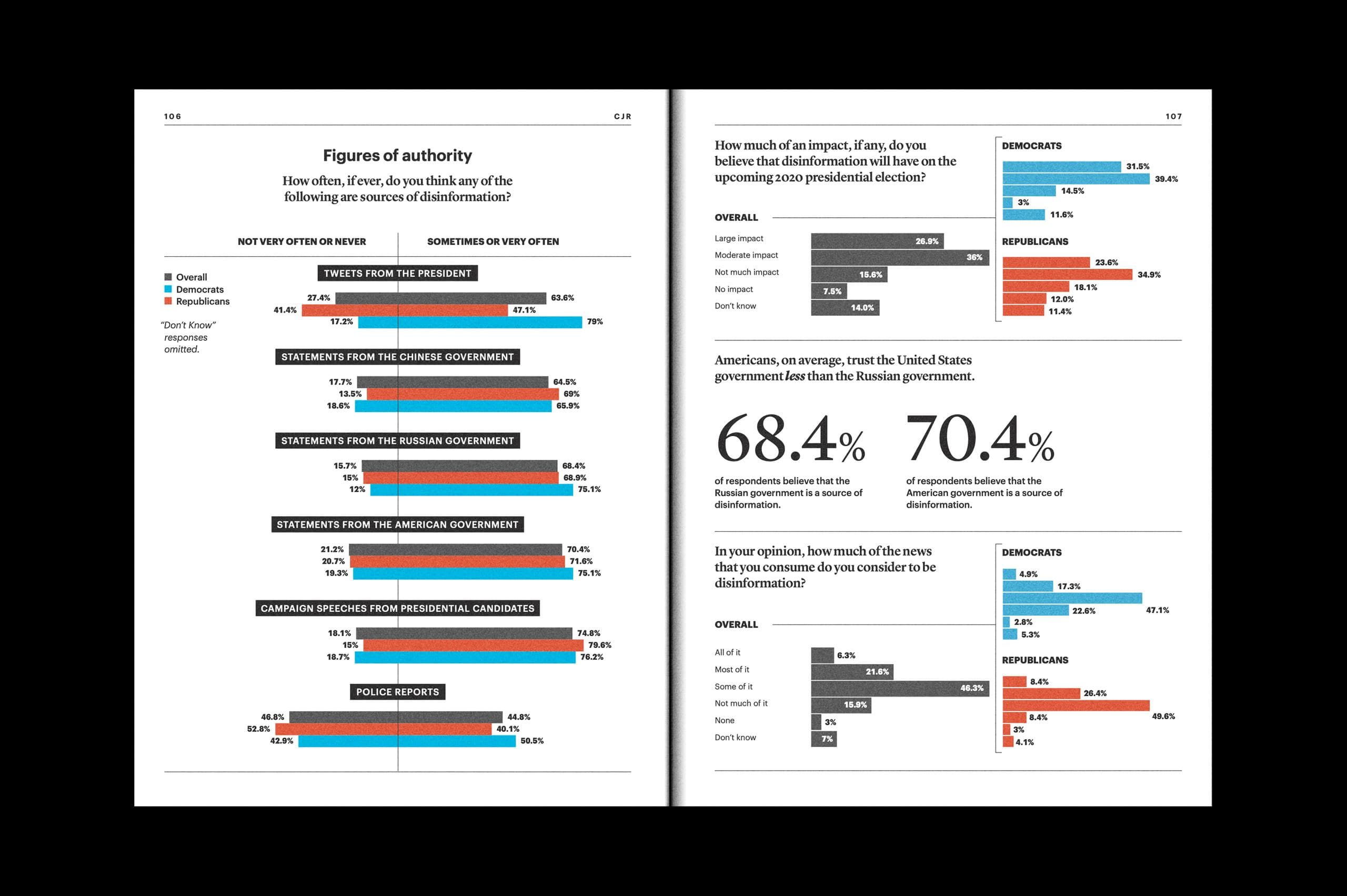 The second piece was adapted into a simple interactive visualization of the poll results.