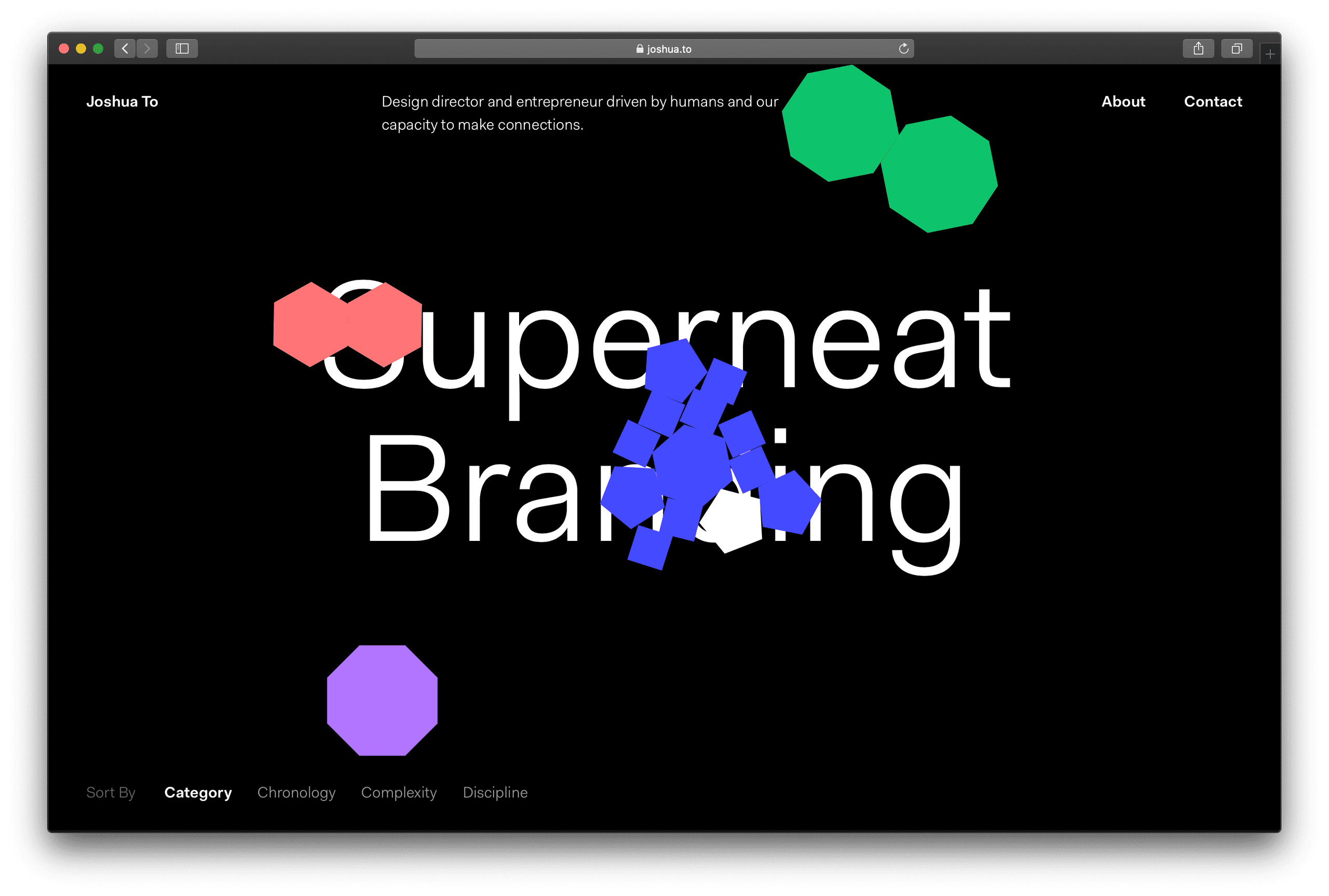 Josh To is a design director at google with a deep archive of side projects. Currently helped design and build a project archive to organize and present a cohesive view of his career.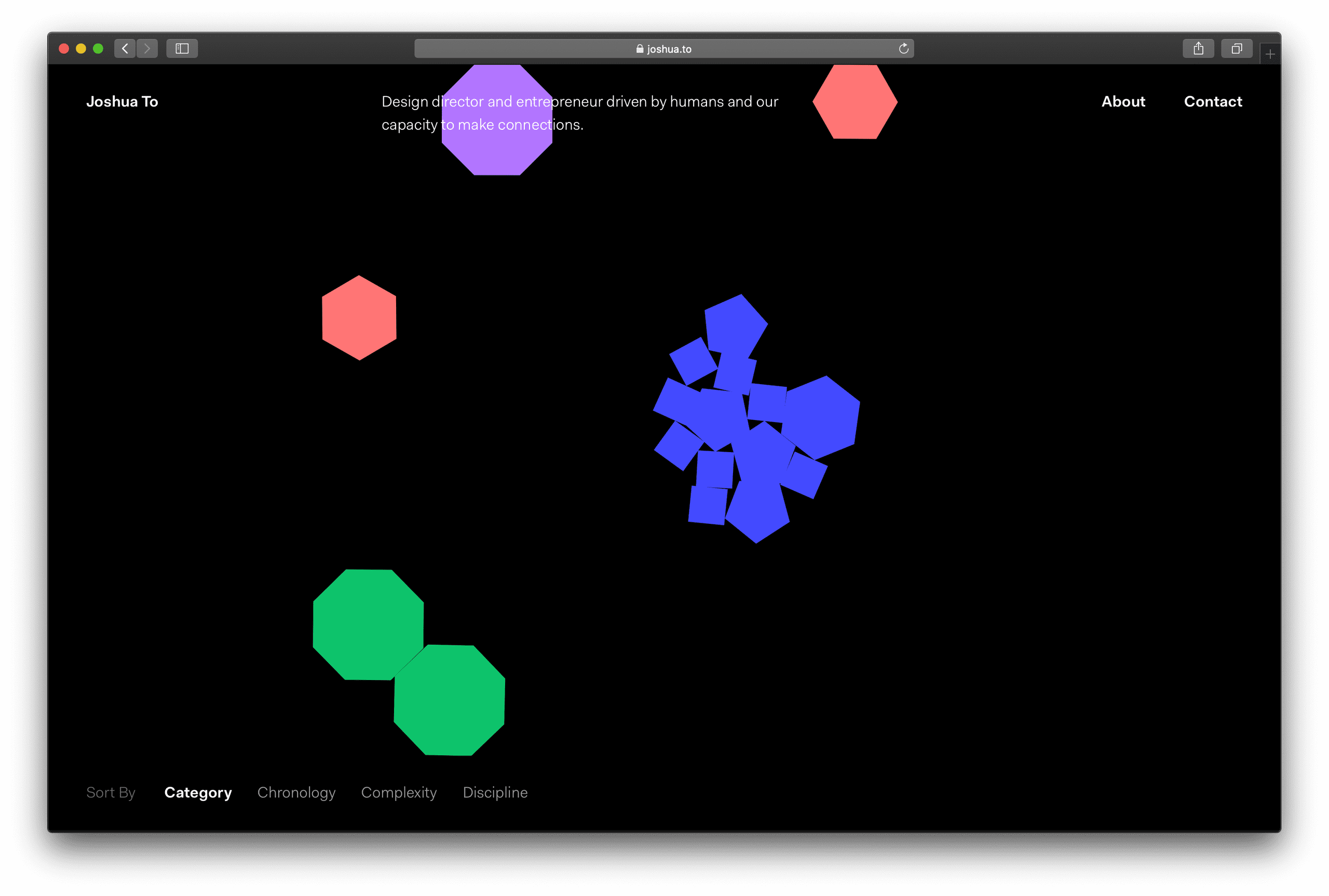 The core of the archive is the visualization on the homepage. Each project is represented by a polygon—the size, color, and number of sides correspond to different metadata entered by Josh.
The polygons are sorted by a physics simulation, and the sorting logic can be adjusted by the user to reveal connections between projects.